Yesterday, the biological father of my kids called, lol. That one called and was yarning dust! Apparently, he stumbled on my single mom story. That's not even my issue right now.
I'm so worried that since I left Chike's place, he is yet to reach out to me, Omo, I actually love that guy and why the hell did he make promises if he knew he wasn't going to keep them!
All these love and hurt is really cos of my kids, my boys deserve to be loved genuinely.
Anyways, yeah, Frank called last night and said lots of things.
He wants to be part of his children's lives and want to show them love, blah blah blah.
When I got pregnant and told Frank, he asked me to not loud it, lol, I was just 16 and he was 18 then, I was scared and freaked out but this dude was saying I should go take a pill and abort the pregnancy.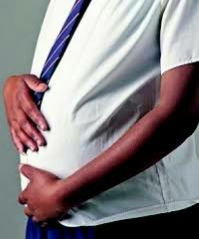 My mum called his family and his mum clearly said "madam, I think the best thing to do is to abort that child, the two kids still have a long way to go and we as parents shouldn't let them deal with this BAGGAGE" yes! She called my kids baggage! And now Frank is calling me? For what exactly?
Thank God my family had money enough to take care of me and my pregnancy till I had my babies, I went to school afterwards as a single mom and things have actually been fine, I really can't complain.
My boys are in school and my mum is still looking after them. And now when things seem to be going on fine, this baba wants to come back?? Lol, oh! Before you say "do it for the sake of the kids" please remember, He didn't call or reach out to myself or them for 11 whole years of their lives!
He can't just show up now and want to claim responsibility. When he is not mad!