I left home to go see man on 30th dec, 2016, everybody had travelled and I was at home all alone, so when his call came in to see me, I was excited and rushed out, only to end up in a hospital with a broken shoulder and deep wounds which has left me with scars.
I had already gone out in the afternoon of that same day to the movies, saw a movie and came back home, after a while, Emeka's call came in, he wanted us to see, it's been a long while and i did want to see him, little did he know he was going to see me all covered in my own blood.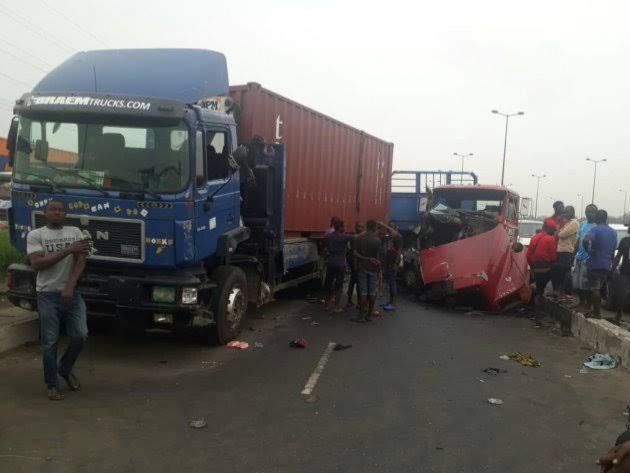 I rushed off and saw a bike, "Apple junction!" I told him and jumped on, and voooom! He sped off, "no, no, no slow down, the speed is too much" but the bike man paid no attention to what I was saying. 
I didn't stop though, I kept shouting and tapping his back, "I said stopppp".
"Madam relax, we go soon reach"  and just as he was talking, he was heading into a little tiny space between two buses, hoping to somehow make them give him space to pass through, but the bus drivers themselves were gisting, and the space for my bike man to pass wasn't in sight, but did he slow down? No! 
And just as i was saying "oga slow down, this space no go pass you o" next thing I remember was the bike falling and the both of us flew and landed on the floor with so much force, apparently while he was hoping for more space and still speeding on top, the buses even came closer and in a bid to now turn with force, we fell.
I opened my eyes to the sound of a car engine, I looked and yes my head was right under the tire of a trailer whose driver was on the steering and about moving. Sigh!
I sincerely don't know how, but with my broken arm and bleeding shoulder and knees, with the pains all over my body, I forcefully lifted myself and threw myself out from under the trailer, and almost immediately the driver drove off (he had no idea there was a person under his car).
"Omg, she is sooo lucky" "wow, she just almost got crushed" "how did she crawl out" "omg, i thought she was gonna get crushed" yeah, i kept hearing those voices, while people gathered to lift me off the express where I lay.
I lifted my head and saw my bike man lying almost lifeless, people around were saying he might be dead, cos he hit his head so hard when he fell, I don't know, but I still pray and hope he survived it.
I was bleeding out, i was in pains, my arm and shoulder hurt badly, my bones were in aching badly, people around were still deliberating, they were still trying to figure out which hospital to take me and who was gonna take me, and then my phone rang, it was Emeka, he wanted to know why it's taking me so long to get to apple junction, someone picked and told him what had happened and where to come pick me.
He was there in no time and carried me to the hospital, first was a normal hospital where my wounds and bruises were treated, and then to an orthopedic hospital cos my bones were all messed up,
It was indeed a long day and a very long night for myself and Emeka.
I am grateful for life, for second chances, for grace and for love.